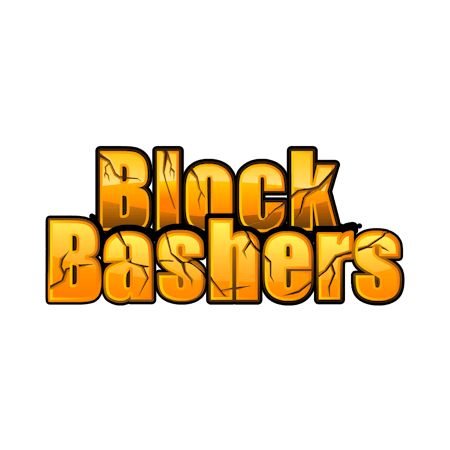 Block Bashers jackpot Slot Game Details
If colour, charm and progressive jackpots are your thing, it's time to smash the bet button of Block Bashers. Designed by Virtue Fusion and taking you back to a time when cavemen roamed the earth, this game is fun from the outset.
However, don't think that just because it spins you back to the Stone Age that Block Bashers is tired and old. In fact, as you'll see when you play Block Bashers, this game is packed with modern marvels designed to entertain and enrich.
Block Bashers Jackpot Slot Game Info
Progressive jackpots that can hit 50,000+ credits
Exploding symbols features
Play from as little as 0.10 credits
Software Provider: Playtech/Virtue Fusion
Block Bashers Jackpot Slot Symbols
Unlike most online slot symbols, Block Bashers features coloured blocks. Given its name, that's hardly surprising but it's these blocks that make your experience enjoyable. Of course, before you can set the five reels in motion, you'll need to place a bet. In this game, 0.10 credits will send the smiling blocks into a freefall.
Features and How to Play Block Bashers
Because each block is smaller than the average slot symbol, you'll need to match five or more colours to win. However, once you manage that, the ever-present caveman will bash them into oblivion. In the gaps that are left, new blocks appear, meaning you'll have a free shot at winning even more money.
Any time you can match eight colours, you'll win the progressive jackpot which always starts at 5,000 credits. Of course, being a progressive payout, you can expect that to hit even higher heights when you play here at Paddy Power Bingo. However, to win the full jackpot, you need to stake the maximum of 10 credits per spin. Any less and you'll scoop a percentage of the main payout.
Block Bashers RTP
Overall, Block Bashers slots have an RTP of 93.92%. That's a solid figure but it belies how profitable this game can be. Because the exploding reels can set off a chain reaction of wins, there may be times when a single bet turns in to multiple prizes. Therefore, if you're looking for a fun way to maximise your potential returns, Block Bashers is worth a spin.
If you enjoy the thrills of slot games, you should also try Leprechaun's Luck Slot.