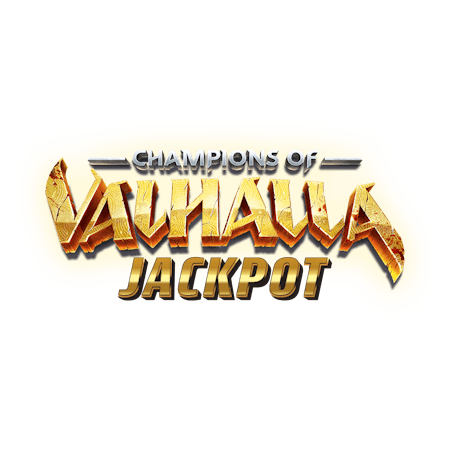 Champions of Valhalla Jackpot Game Details
This legendary slot from Eyecon lets you join the rugged Norse Gods for a rip-roaring adventure. With a tasty jackpot and some dramatic features to look out for, Champions of Valhalla Jackpot is a stunning game that includes Odin's greatest warriors in an unforgettable battle!    
Champions of Valhalla Jackpot Symbols
Odin, Freydis and Berserker are the three main characters who go to war on your behalf on these five reels.
Some of the other images include fearsome swords, axes and helmets.
One of the most useful symbols is the ancient rune that gives you access to a dazzling feature where a block of wilds spring into life.
There are two wilds, each with the ability to help you complete winning lines.
Free spins are gained thanks to the shield that you will only ever see on the second, third and fourth reels.
Features and How to Play Champions of Valhalla Jackpot Slot
When you pick up three shields, you are transported to Valhalla to use up your nine free spins in the home of the Gods. Either of the wilds works to replace standard symbols but they won't take the place of any scatters.
The slot comes to life when one of the runes drops into place on reel three. This produces an exhilarating moment when lightning bolts shoot out and give you a block of wilds. The feature is made even more impressive with an animated sequence shows you one of the warriors of Valhalla in action.
Champions of Valhalla Jackpot RTP
Are you hoping to take home the fabulous riches of Asgard on your quest? The RTP for Champions of Valhalla Jackpot is set at 90.52% + Jackpot 3.0%.
Set your sights on a trip to Valhalla and you will meet some of the toughest warriors around. It is sure to be a thrilling voyage and it might see you hitting the jackpot too!