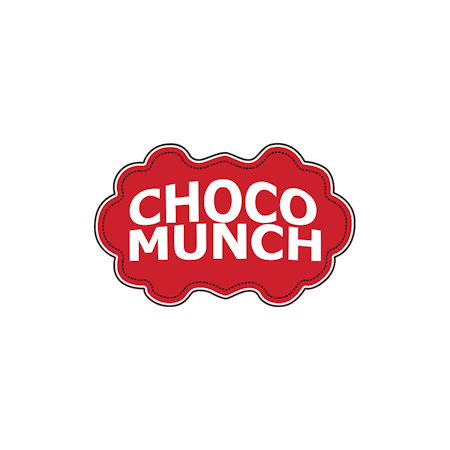 Choco Munch Jackpot Slot Game Details
Calling all chocoholics, unwrap Ingenuity Gaming's new Choco Munch video slot and discover some of the tasty jackpots and winning multipliers inside at Paddy Power.
This light-hearted, chocolate and candy-themed slot sees the five reels displayed as part of a chocolate bar. However, there's nothing light-hearted about the gameplay, with some serious jackpots available to be won, including a rolling progressive jackpot!
Choco Munch Jackpot Slot Symbols
Within Choco Munch, you'll find lower-value playing card symbols of Q, K and A that are dripping in chocolate goodness. Meanwhile, the Chocolate Monster and the five coloured candy treats are some of the higher value symbols to watch out for.
The Chocolate Monster can trigger the game's maximum jackpot for a base game spin with five matching symbols on a payline earning you 500x your initial wager!
Features and How to Play Choco Munch Jackpot Slot
Although Choco Munch does not have any active wilds or scatter symbols, its gameplay does include a bonus game that we'll go into greater detail about below:
Remove four layers of the chocolate bar - displayed in the top right-hand corner - to get an invite to the Munch Factory.
As you generate winning combinations, each layer will slowly be unwrapped until you've unwrapped the first four layers.
In the Munch Factory bonus game, pick the right items to reveal the chocolate bars - reveal all five to win the progressive jackpot!
The Chocolate Monster can also take you directly to the Munch Factory if one of your base game spins locks in reels full of the Monster's symbols.
Choco Munch Jackpot RTP
With an RTP of 95% and a feeling that you are continually progressing toward an end goal or prize, Choco Munch is one of those video slots you simply can't put down!
Log in to your Paddy Power Bingo account and make friends with the Chocolate Monster today.
Suggested game: Hollywood Boulevard Slot.