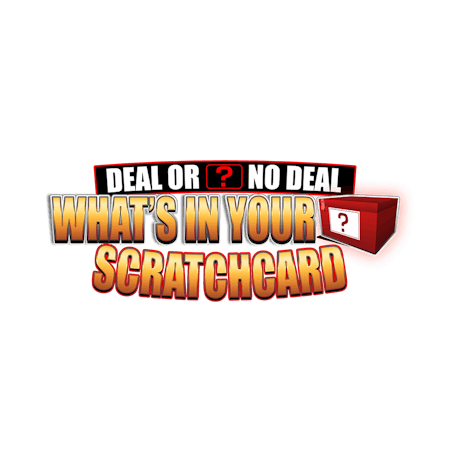 77.762% + Jackpot King Promotional Pot
RTP
DEAL OR NO DEAL © 2003 Endemol Shine Group B.V. /Endemol UK Ltd.
Deal Or No Deal: What's In Your Box Scratchcard Game Details
It's time to face up to the banker as you try to grab some deal-icious prizes. This thrilling scratchcard from Blueprint Gaming lets you take part in three games with the tantalising prospect of heading to the bonus game, where the action really heats up! 
Deal Or No Deal: What's In Your Box Scratch Symbols
The first game sees you scratch off question marks to reveal your number and the banker's number too.
You then rub off the envelopes to see whether matching numbers have been delivered.
Reveal the images behind the boxes in the middle of the screen to hunt for telephone symbols.
The bonus game lets you choose from three boxes.
Features and How to Play Deal Or No Deal: What's In Your Box Scratch Scratchcard
You can discover your fate instantly by revealing all of the hidden symbols at once. Otherwise, let the tension build up as you scratch your way through them one at a time. Either way, each of the main games has its own rules. Beat the banker's number in the first one and find two matching cash amounts on the other side of the card. In the middle segment, you need to see three phones to jump across to the bonus.
With the bonus feature, you just need to choose one of the blue boxes. Will you choose the right one to claim the biggest amount on offer? The Jackpot King progressive prize pool is up for grabs on this card.
Deal Or No Deal: What's In Your Box Scratch RTP
Can you hope to win lots of money playing this game? The RTP on Deal or No Deal: What's In Your Box is 77.762% plus the progressive jackpot.
Give the banker a taste of his own medicine by trying out this exhilarating game!
Suggested games: Deal or No Deal Slingo.