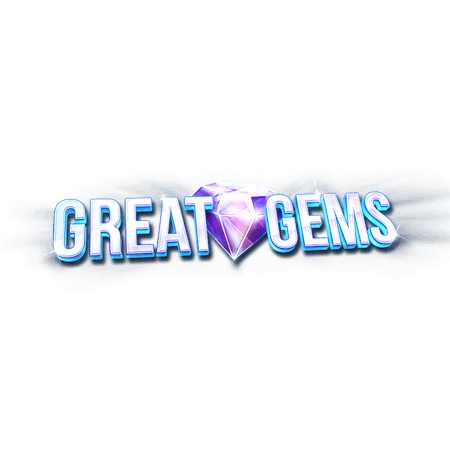 Great Gems Slot Game Details
Gem-fuelled jackpots are hiding around every corner in Cayetano Gaming's brand-new Great Gems video slot!
This 1024-ways-to-win slot is a game that will appeal to everyone, with the Great Gem extender an easy-to-follow bonus feature that can cover up to 5x4 gems on the reels, earning you big bucks in the process. This five-reel slot is set within a dazzling gem mine with sparkling blue diamonds setting the tone.
Great Gems Symbols
There are two types of symbols to look out for in Great Gems. The first are the Senior Reels that can exclude up to seven of the lowest value gems on the reels to increase your winning opportunities.
The second is the Great Gem extender, which appears on the reels during every base game spin, but it can expand at random, greatly enhancing the size of your jackpots in the process!
Features and How to Play Great Gems Slot
The Great Gem extender appears very frequently, which is great for slot players that enjoy games that offer wins at regular intervals rather than waiting longer for the potential for bigger payouts. When it chooses to extend at random, it covers up to 5x4 gems, transforming the size and scope of your jackpots!
The Senior Reels feature most typically appears after the Great Gem extender, so it's worth keeping those reels spinning after any Great Gem extension.
Great Gems RTP
With an RTP of 94.63%, Cayetano's Great Gems slot is considered a low-to-medium volatility slot, giving you plenty of action for your credits!
The gem-themed slot category is thriving right now, with so many slots looking to emulate the success of the likes of Starburst. Fortunately, Cayetano's super-slick high-definition visuals and audio have succeeded in creating a worthy successor in the shape of Great Gems. Log in to your Paddy Power account today and hunt for those precious gems!
You might also like: Slingo Berserk.