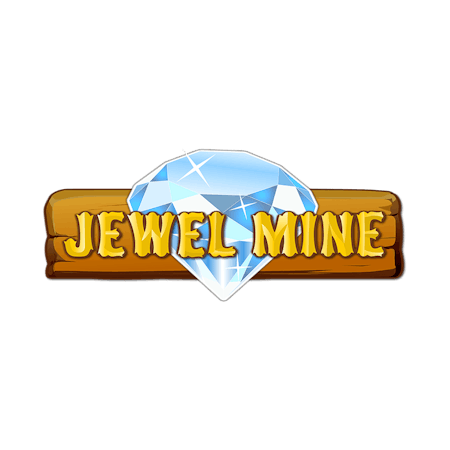 Jewel Mine Slot Game Details
You can head down the mines and start chipping away at the rock with this sparkling slot from Ingenuity Gaming. Pick up your pickaxe and select your shovel before you get to work on digging out some wins.
Jewel Mine Symbols
This mine is well-equipped with tools but it is the collection of hidden jewels that make the hard work worthwhile! Among the images on the reels are a helmet and torch combo, a pickaxe, jewels and an old-style miner's lamp. 
The helmet with the torch is the biggest payer, at 500 coins for five of them.
The next most lucrative symbol is the lamp, as you get 250 coins for picking up five of them.
The hidden jewels include diamonds and emeralds, which are blown out in the open in the bonus round.
Features and How to Play Jewel Mine Slot
The most thrilling sensation for any miner is that "Eureka!" moment when they hit the jackpot. In Jewel Mine, this occurs when you dig deeper and hit pay dirt with the Jewel Cavern Bonus. It is awarded when you fill the screen with torches and helmets.   
When this feature kicks off, the reels start to explode one by one, revealing different gems that each have a multiplier written on them.
The opal stone gives you a 1X multiplier. With an emerald it is 2X your win, a sapphire makes it 3X as nice, and a ruby gives you 4X.  
The progressive jackpot is awarded for unearthing three diamonds in this special round. The exact amount you earn depends upon your stake. So if you place the maximum amount and discover three shiny diamonds then you can hop into your minecart with the full prize weighing it down.
Jewel Mine RTP
Will you emerge, blinking and dusty, into the daylight with a cart full of cash? Well, the RTP on Jewel Mine is 95%.
Add some sparkle to your day by popping into the Jewel Mine.
You might also like: Eye of Horus Slot.