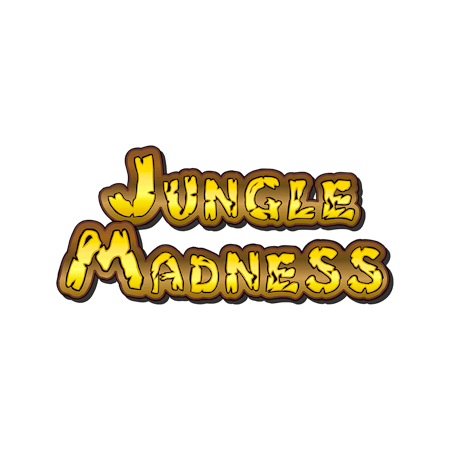 Jungle Madness Slot Game Details
Go mad in the wilderness with this slot from Virtue Fusion. Some of the planet's coolest creatures look out as you try to tame nature. Will you become the King (or Queen) of the jungle once the reels have stopped spinning?
Jungle Madness Symbols
Night is falling over the rainforest and many of its inhabitants are coming out for a look around!
The symbol that will give you the biggest wins is the majestic tiger. Five toothy tigers give you a progressive jackpot win. This is also the wild symbol, in every sense of the word.
Five cool monkeys peeking out from the reels lead to 5,000 coins tumbling into your hand.
Other beasts on the reel range from crocodiles to parrots and from frogs to snakes.
You aren't all alone among the animals here. There is also a jungle man who leads you into a bonus round.
Features and How to Play Jungle Madness Slot
Playing this slot is a lot easier than trying to fend for yourself in the jungle. Just hit the "spin" button and watch as the place comes alive.
The bonus feature triggered by the jungle man is also nice and simple. You need to choose one of the three vines for him to climb. He will reveal your prize once he gets to the top.   
You need to choose your stake as carefully as Tarzan chooses his loincloths every morning. This is because it determines how much you claim if you grab that progressive jackpot. The more you stake, the bigger the percentage of the prize that you can take back to civilisation with you.
 Jungle Madness RTP
Do you stand a good chance of coming out of this adventure with a profit? There is a 93% RTP in this forest.
Swing into nature with Jungle Madness or else check out the other wild and wonderful slots Paddy Power has for you.
 Suggested game: Wild Egypt Slot.