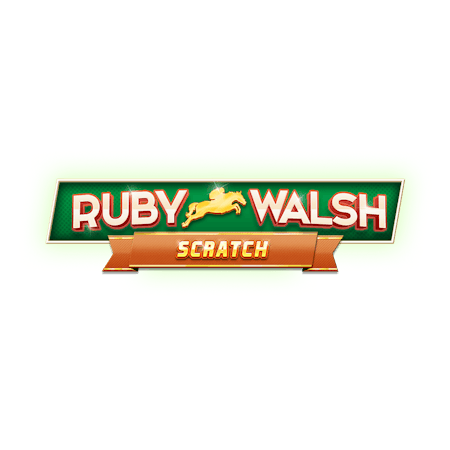 Ruby Walsh Champion's Gold Scratchcard Game Details
Hop on your horse for a spin around the track with this strong frontrunner from Red Tiger. Ruby Walsh Champion's Gold is a simple scratchcard game that offers five ways to win and payouts that go as high as 10,000 coins!
Ruby Walsh Champion's Gold Symbols
As you would expect, the images on this card come from the world of horse racing.
Horseshoes and trophies are on the panels before you scratch them off.
You then see a variety of classic slot machine symbols such as bells, crowns and keys.
Other parts of the card are scratched to reveal numbers and winning amounts.
Features and How to Play Ruby Walsh Champion's Gold Scratchcard
You will play on five different parts of the card on every game. First off, there is a section where you scratch off a couple of numbers and have to match them with the number alongside. A diamond on here doubles your win; otherwise, you win the amount noted below the winning number.
The next section sees you look to scratch to reveal numbers that add up to a total of seven, with the amount you are playing for noted at the side. You can then move on to the next element. This is where you need to scratch off three matching symbols to win the amount that is listed for that image.
Next, you try to match three similar amounts of cash to win that figure. As you enter the final furlong, there is a bonus game down the side where you can uncover a free card, a cash prize or a multiplier.  
Ruby Walsh Champion's Gold RTP
Will you ride home effortlessly to a stunning victory here? The RTP on Ruby Walsh Champion's Gold is 91.93%.
Scratch your way to success today with this horse-some game!
You might also like our Ruby Walsh Champion's Gold slot game.