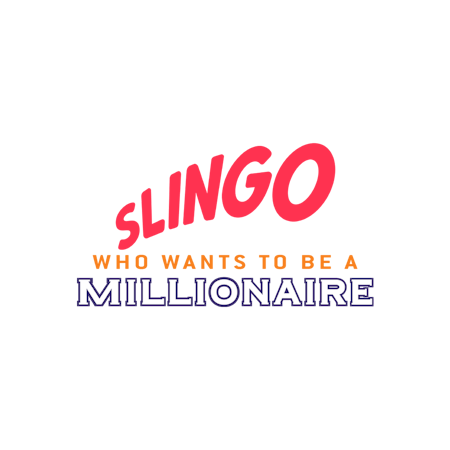 Licensed and controlled by Sony Pictures Television. ©2018 CPT Holdings.,Inc. All Rights Reserved.
Slingo Who Wants To Be A Millionaire
Slingo Originals have done it again. They have taken the classic British game show 'Who wants to be a Millionaire?' and transformed it into a Slingo game, where all of the fun from the game show can be enjoyed by anyone from the comfort of their homes. Will you survive the hot seat? A chance of winning the one million fixed jackpot is surely something which you do not want to miss.
●     Created by Slingo Originals
●     Based on  the British game show
●     Fixed jackpot of one million
SLINGO WHO WANTS TO BE A MILLIONAIRE SYMBOLS
The main playing area resembles a bingo card, where the winning numbers are spun via the single reel found at the bottom of the playing area. In this single reel, you can either land numbers, jokers, an X, or a scatter symbol. Since Slingo is a mix of two different types of games, no wild symbols are present in the main playing area.
The joker has the power to mark off any number from the row above it. The scatter symbol will add a single free spin to your gameplay, whilst the X symbol blocks any matches which can happen on the reels.
FEATURES AND HOW TO PLAY SLINGO WHO WANTS TO BE A MILLIONAIRE
In the base game, a bet will translate into nine spins, but you are not confined to just these nine spins. Because, if you are feeling lucky, you have the option to purchase extra spins. These can only be bought at the end of a game and there is no limit to the number of extra spins you can buy.
You never know when you could get a SLINGO! Try your hand at Slingo Who Wants to be a Millionaire available at Paddy Power today!
You may also like other exciting slingo games: