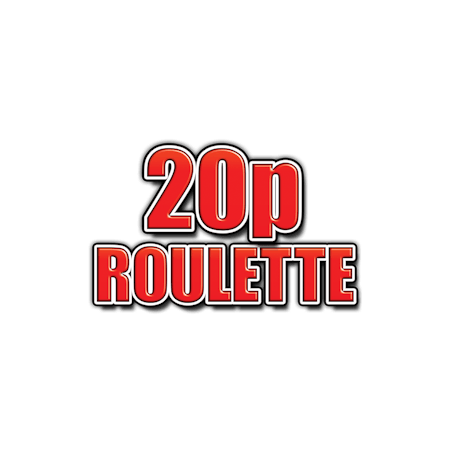 20p Roulette Explained
Regardless of whether you're a novice or a pro, 20p Roulette is a game that suits all bankrolls.
20p Roulette Online Game Details
As you'd expect, 20p Roulette is a game where bets move up in 0.20 credit increments. However, while that feature may give this game its name, it doesn't define it. Indeed, when you play 20p Roulette online, you'll see that it's a simple offering that's accessible to players of all experience levels.
As with all forms of online roulette, the aim of the game is to predict which number or group of numbers will hit. Here at Paddy Power Bingo, our 20p Roulette games use the European structure. This means you'll be speculating on 37 numbers (0-36) and playing for top payouts worth 35:1.
20p Roulette Symbols
Like all the best roulette games online, this table bears the familiar red and black markings of a traditional betting board. Within these coloured squares, you'll find numbers and category headings. Your job is to bet at least 0.20 credits on one or more of these symbols.
Whether it's an inside bet on a single number or an outside bet such as "2nd 12", online 20p Roulette has symbols for everyone. In practice, this means you can be as general or specific as you like.
Features and How to Play 20p Roulette Online
To play 20p Roulette online, you need to wager at least 0.20 credits on numbers and/or categories of numbers. After the wheel stops spinning and the ball comes to rest, wins are paid out instantly. At the lowest level, payouts start at 1:1 but they scale up to 35:1 for single number wins.
As well as one-touch betting, 20p Roulette has a number of additional features designed to make your life easier:
Neighbour Bets: By switching the interface to racetrack mode, you can bet on neighbouring numbers and, potentially, capitalise on any trends that may occur.
Turbo Mode: To speed up your experience, you can activate turbo mode. This allows you to skip the spin animations and get straight to the result. With this feature, you can pick up wins in a few seconds rather than 30 seconds.
Playing History: Using the data tab, you can keep track of the bets you've made, your starting balance, how much you've wagered and the amount you've won. This feature is great for those that want more control over the betting activity.
20p Roulette RTP
When you play 20p Roulette online, you'll enjoy an RTP of 97.29%. In simple terms, this means you'll have a hypothetical long-term win rate of 97 times out of 100. Although you can't rely on roulette RTPs to say when you're going to win, it's a great guide as to the potential this game holds.
If you're a fan of roulette games, you should also try our newest roulette game Premium Roulette.