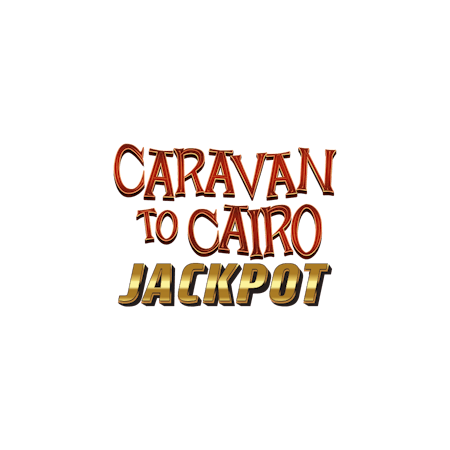 Caravan to Cairo Jackpot Slot Game Details
Hitch a lift on this exotic caravan to enjoy a magical journey! Caravan to Cairo comes from Eyecon Gaming and is a thoroughly enjoyable expedition over the desert sands.  Meet your bizarre travel companions before settling down for an exciting ride.  
Caravan to Cairo Jackpot Symbols
The interesting animals taking part in this jaunt to Egypt ensure that the screen is bold and colourful.
A cool elephant is the scatter on this slot, so he gives out free spins.
He also gives you a trunk-tastic 50 coins when he makes his way onto all five spots of a payline.
A pyramid acts as the replacement, standing in for anything apart from the elephant to help complete winning lines.
You get up to 40 coins for a niftily dressed crocodile.
The snake awards a maximum of 32 coins.
Decent prizes come from other creatures such as a hippo, monkey and cat.
Features and How to Play Caravan to Cairo Jackpot Slot
Jumping on this outlandish convoy is a lot easier than trying to hitch a lift to the nearest oasis. Press the spin button to head off with a cheeky band of travelling creatures.
The scatter symbol is as joyous a sight as a pool of fresh water in the shade. When you get at least three of these stylish elephants you get to choose from a number of different options in terms of how many spins you get and the size of the multiplier.
Caravan to Cairo Jackpot RTP
Will your camel be weighed down by winnings by the time the pyramids appear on the horizon? Caravan to Cairo has an RTP of 90.2% plus a 3% jackpot.
Don't miss the chance to set out on this cute cavalcade. Play Caravan to Cairo to add some sand and spice to your day.
Suggested game: Caravan to Cairo Slot.
Caravan To Cairo Jackpot FAQ
WHO IS THE GAME DEVELOPER OF THE CARAVAN TO CAIRO JACKPOT SLOT?
The game developer of Caravan To Cairo Jackpot slot is Virtue Fusion.
WHAT IS THEME OF THE CARAVAN TO CAIRO JACKPOT GAME?
Caravan To Cairo Jackpot is one of the Mythology Legends-themed games Paddy Power Bingo is offering.