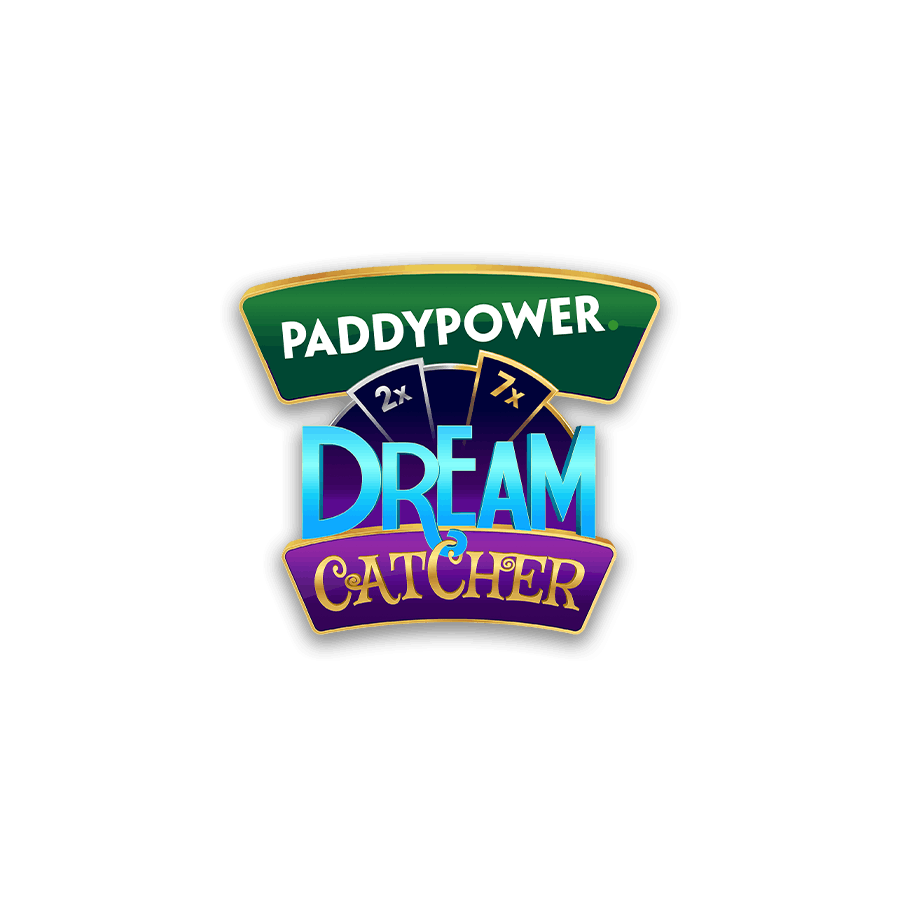 Paddy Power Dream Catcher First Person
At A Glance
Key Features
Instant Win, Multiplier
Paddy Power Dream Catcher First Person info
First Person Dream Catcher Symbols, Features, and Bonuses
This game can easily give land-based casino games a run for their money. Played live and starkly reminiscent of the Wheel of Fortune game show, First Person Dream Catcher by Evolution games is a full-fledged immersive experience. There are no symbols, but a few bonus features. 
This game offers multipliers of 2x and 7x, which means there is a lot more to be won if you land these. You spin the wheel again if the pointer stops at one of these to determine the wager. 
You also have the option of going live in this game for a truly casino-like experience on your own device. Simply click on the 'Go Live' button to join the live presenter and other players in the sessions. 
Stakes and How To Play First Person Dream Catcher for Real Money (100 words)
The wheel is the central part of the game and contains 54 segments, including two for the multipliers. Your main aim is to predict which number or multiplier the pointer will land on. The payout in this game is directly linked to which number you land on. If you land on two, the payout will be 2:1. The maximum jackpot would be to get 40 on the board with the 7x multiplier. 
You just need to choose your bet from a minimum of 0.10 credits before spinning the wheel. Go for the live feature for the real casino experience. 
Other Slot Games
Enjoyed this game? Why not try a few more?
FIRST PERSON DREAM CATCHER FAQ
WHAT IS THE BIGGEST MULTIPLIER IN THIS GAME?
There are only two multipliers in this game—2x and 7x. The second one is the highest.
HOW MANY SEGMENTS ARE THERE ON THE WHEEL IN THIS GAME?
There are a total of 54 segments, including the two multipliers.