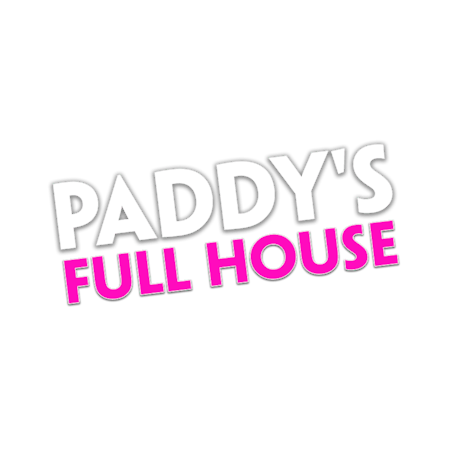 Paddy's Full House Bingo Room - 90 - Ball Bingo
Play Paddy's Full House Bingo Room for real money
Play bingo online alongside other players and aim for a full house in Paddy's Full House bingo room. Look for this 90-ball bingo game from Virtue Fusion in the bingo lobby section at Paddy Power Bingo. 
Paddy's Full House Bingo Room features
Each ticket features three rows and nine columns of numbers. This gives 27 squares, but since 12 of them are blank there are 15 numbers on every ticket.
Exact details like the cost of tickets and the number of calls to trigger a win vary between games in this room, so it's always worth scanning the information before purchasing your tickets. There is a minimum guaranteed jackpot, but the exact prizes are determined by the number of tickets bought by players.
You should also look out for special rules like One to Go, where you get a special prize if someone calls 'house' when you have got a single number left on your card. And do not forget to check whether you can use free tickets in the games in the Full House room. 
How to play Paddy's Full House Bingo Room
You can expect to find the standard 90-ball rules here. To get started take the following steps.
Choose the 'play now' button from our bingo lobby or else enter the room and choose to play from there.
Select the number of tickets you want for the upcoming game, with the timer letting you see how long is left before it begins.
Keep track of the action as your numbers get automatically marked off as they are called.
Any wins you claim will be paid out to you right away and automatically.
Wins can be claimed on a full house or, in some cases, a single line or two lines.
Similar Games at Paddy Power Bingo
There are many other bingo rooms for you to try here, like the bright light of Paddy's Fairground Room. Another option is to give Fluffy Favourites Bingo a try and see if the cuddly critters have got a win or two for you.
Paddy's Full House Room FAQ
What prizes can I win in Paddy's Full House bingo room?
As this is 90-ball bingo, you could win a full house, a single line or two lines. Check each game's details for the amounts that can be won.
How many players will I find in Paddy's Full House bingo room?
The number of players taking part fluctuates as people come and go during the day. Whether you prefer a busy bingo experience or a quieter room, just look at the current total to see if this room suits you.