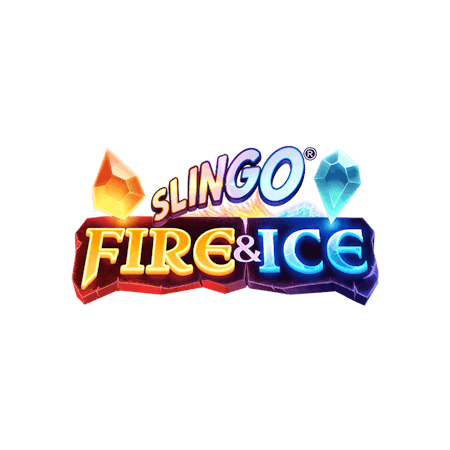 Slingo Fire and Ice
Play Slingo Fire & Ice Slingo Game for real money
The elements collide in Slingo Fire & Ice to create a double-sided Slingo game where success with Fire cranks up the heat on the rewards from Ice. It is the Slingo formula in one of its most inventive forms, mixing multipliers into the slots-bingo game.
Slingo Fire & Ice game features
The double Slingo card is itself the key feature of Slingo Fire & Ice. On the left side, you have Fire: winning lines here amplify the game's wins. On the right side, the Ice side, you play the regular Slingo game to climb the rewards ladder.
Numbers are drawn down the split between Fire & Ice, you tick off numbers on both sides. You can also get a Wild symbol, which will allow you to tick off any one number along its row from Fire, Ice, or one from both sides, depending on the type of Wild that lands.
At the end of your ten Slingo spins, you will be able to pay additional bets to try and land some more numbers. If you are not on the Ice rewards ladder, you will only be offered Ice respins until you have enough Slingos for a Fire multiplier to have an effect.
How to play Slingo Fire & Ice
Before you press the Start Game button, you need to set your bet for the game with the Coin Stack button. After that, you will get ten spins that drop numbers to be applied to both the 5x5 Fire grid and the 5x5 Ice grid.
As you collect lines or Slingos on both sides, you will move up the rewards and multiplier ladders. At the end, you will have the option to pay a weighted amount to play more spins one by one.
You might also like:
Slingo Fire and Ice FAQ
How do you win the Fire or Ice Jackpot in Slingo Fire & Ice?
To win the Fire Jackpot or Ice Jackpot in Slingo Fire & Ice, you need to land a Double Slingo across both grids.
How many Slingos do I need to win in Slingo Fire & Ice?
You need two Slingos in Slingo Fire & Ice on the Ice side to get the minimum x0.4 return.