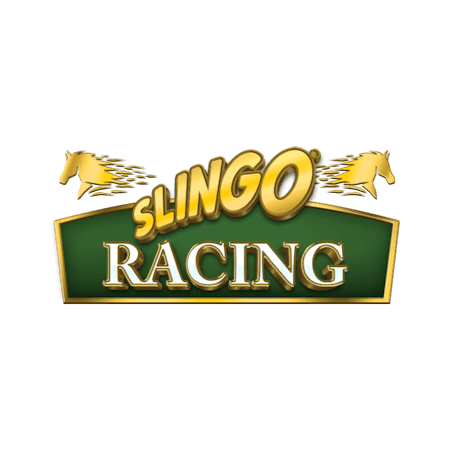 Slingo Racing
Play Slingo Racing Slingo game for real money
This game combines Slingo with all the fun of the racetrack. Place your bets on the horse that you think can bring you back the Jackpot in Slingo Racing, a novel combination of Slingo gaming and virtual horses. Before the starting pistol fires, you get to pick one of three horses to back for your Slingo play. And they're off!
Slingo Racing game features
Before a spin takes place, you get to pick one of the superbly named horses. They have jockeys riding in the green, blue, or red jerseys. Each horse has a different Jackpot, Additional Win, and Volatility rating to indicate their likeliness of winning.
Every time one of your horse's colours is revealed on the Slingo grid – behind winning numbers – it will trot another place around the racetrack. As they progress, the Additional Win increases and they get closer to their Jackpot.
To help you reveal more jerseys and create more Slingo lines, which add up to move you to bigger prizes, you can also find Free Spin and Wild symbols. Free Spins add an additional spin to your initial count, while Wild symbols let you tick off any number from the column above its landing position. Super Wilds let you tick off a number from anywhere on the grid.
How to play Slingo Racing
Slingo Racing is played on a 5x5 grid, with the aim being to get as many lines or 'Slingos' as you can. This is done by the ten spins that you get revealing matching numbers or special symbols to tick them off from your grid. You will also need to pick a horse to run around the track when you reveal its jersey behind winning numbers.
Slingo Racing FAQ
What do the volatility ratings in Slingo Racing mean?
The volatility of a horse in Slingo Racing indicates how often they are likely to make returns and of what size. For example, a low volatility horse is more likely to get a racetrack win, but its rewards are smaller.
What does the horseshoe symbol do in Slingo Racing?
The Golden Horseshoe in Slingo Racing represents a blank symbol, but it is still a winning number that can contribute to a Slingo line.